Monta delivers the complete EV charging journey with real time data
Monta is building out the complete EV charging platform. Home charging. Fleet charging. Smart charging. They're doing it all. To handle all of these use cases Monta is growing extremely fast, going from 40 employees last year to 120+ estimated for this year. An impressive ride, especially considering they started up only 2 years ago in 2020.
From the beginning, Monta has been tightly integrated to almost all EV chargers out there. This has enabled them to create better charging schedules for tens of thousands of EVs in Europe. Controlling all of these chargers in a smart way is at the core of Monta's mission to enable a sustainable EV infrastructure for the future.
Data, data, data
Monta has a simple promise to all customers: To be future proof. To get there, data (and huge amounts of it) is becoming crucial to Monta's and their customers' success.
Data from chargers was already part of the Monta backbone, but they wanted to go further. Data on State of charge, location and EV information are also needed to create the ultimate EV charging experience for the future. To get access to all this and more they partnered with us at Enode.
Over the course of just 7 days (a record we think 🔨), the Monta tech team integrated to our API and had fully functional real-time EV data in their app. This one integration gave Monta access to close to 20 EV brands and the opportunity to roll this feature out to almost all of their end-users.
Smart EV fleet charging of the future
Monta is one of the few companies in the EV space covering both the residential and EV fleet use case. To support fleets in a better way their next step is now to roll out smart charging for all customers in this segment. And the potential here is huge for Monta: they estimate 10 000+ EV fleet vehicles on their platform by the end of 2022.
Smart charging of EV fleets is crucial for the energy transition. These large pools of vehicles make up virtual power plants (VPPs) that can balance the grid and automatically charge when renewable energy is available. V2G will 2x the value of these fleet and Monta plans to be at the forefront of this development through their partnership with Enode.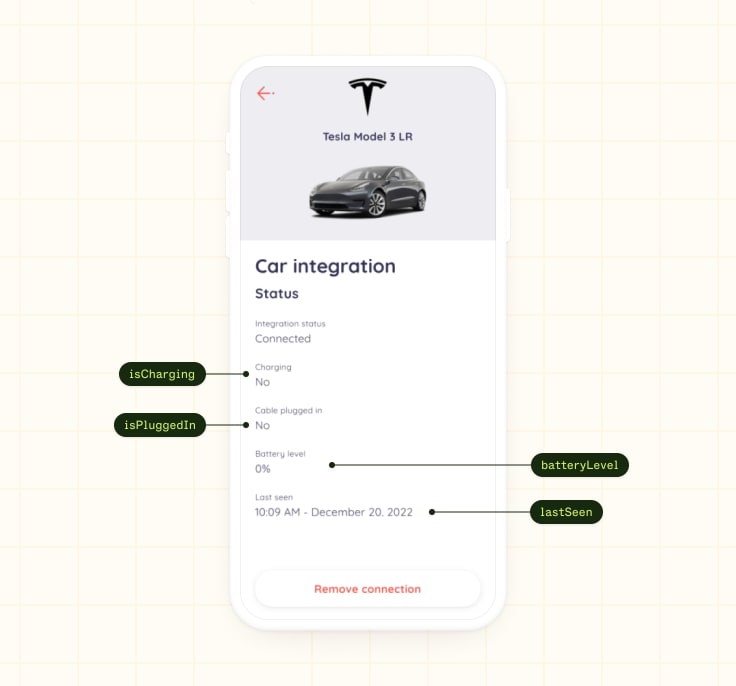 Scale it up!
Just 3 weeks after integrating to Enode, Monta is closing in on a thousand EVs connected to their platform. The data flowing from the cars to Monta's servers is already being used in their smart charging algorithm and to give end-users a better charging experience.
In the coming months and years, Monta plans to scale up fast. Casper, the CEO, puts it like this:
We are tackling a huge problem for EV drivers. The traction so far indicates that we have found a solution to this problem, and our goal is now to help EV drivers all over the world have a better experience while charging.

With the Enode API we can innovate faster. Their API gives us all the EV data we need as well as an unparalleled support list to reach as many EV drivers as possible. This is critical for us as we reach full scale globally.
We look forward to scale and solve problems in the EV space together with Monta in years to come. Go go go! 🚀